Improving basic school facilities has always been one of Shin Shin's top priorities. Such improvements include clean classrooms without leaky roofs, equipment for providing drinking water, roof restoration, constructions for dining halls, dormitories, restrooms and playgrounds, as well as basic furniture such as desks, chairs, beds, chalkboards and book cabinets etc. In addition, equipment for sports, music, art, dance, and science classes were sent to Shin Shin schools to provide a more holistic educational experience.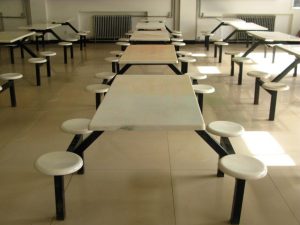 Shin Shin started their computer lab program since 2005 and brought computers to over 208 classrooms; 24 more computer labs were furnished in 2010. Introducing computers to these children had a profound impact. Most students had never been outside their village or town, but with the use of computers and the Internet, these children were able to connect to and explore a whole new world far beyond their tiny village. Besides computers and printers, we also provided multimedia devices including projectors, recorders, and other audio/visual aids to make the teaching more effective.
All Shin Shin schools are encouraged to apply for the funds with itemization and cost breakdown. We carefully review and evaluate the needs of each of the individual schools before we approve the grant. Many thanks to the donations from individual donors and Google Inc. Charitable Giving Fund of Tides Foundation, we were able to spend a total of $304K on this category in 2010.