Steve Ting
Chairman & Chief Representative of China (Beijing) Representative Office
Mr. Ting served as the president (2010-2015), and he formally joined Shin Shin Educational Foundation in 2002.
Over the years, Mr. Ting participated in a number of non-profit and service organizations in the Bay Area, served as the president of the Cupertino Rotary Club, the chairman of the Northern California Chinese School Association, the principal of San Jose Berryessa Chinese School, Vice President of Pacific Neighbors (San Jose sister city organization), and board member of Cupertino Education Foundation, Northwest YMCA, Cupertino Historical Society, and Cupertino Library Foundation.
Mr. Ting won many awards and honors because of his dedication to the community, including Cupertino City CREST (Cupertino Recognizes Extra Steps Taken) Award, Santa Clara Asian American Hero Award, Silicon Valley Charity Day Honor Award, and Cupertino City Chamber of Commerce Citizen of the Year Award.
Mr. Ting also worked for the high-tech communications industry for nearly 30 years, served as the vice president of the multinational Canadian Nortel Networks Co., Ltd., and retired in 2000. He obtained the following degrees: Bachelor of Electrical Engineering from National Cheng Kung University, Master of Mathematics from Missouri State University, and Master of Computer Engineering from Cincinnati, Ohio University.

Sandy Chau
Vice Chair
Mr. Chau started his career in a consulting company in the San Francisco Bay Area. In 1977, he founded Universal Semiconductor in San Jose, California. In 1979, he served as the founding president of the influential AAMA (Asia America MultiTechnology Association) in Silicon Valley. Since 1984, he has been actively participating in various real estate projects in the United States and the Far Eastern countries. From 1992 to 1997, he served as the CEO of one of the largest and most diversified construction and real estate companies in Taiwan. Since 1997, he has been actively participating in Internet investment. Mr. Chau graduated from the University of California at Berkeley with a bachelor's degree in chemical engineering and a master's degree in business administration.

Yiqing Yang
President, Board Member
Dr. Yiqing Yang studied computer science for her undergraduate, postgraduate, and doctoral education. She obtained undergraduate and postgraduate degrees from Wuhan Huazhong University of Science and Technology, and a doctorate degree from Madame Curie University (also known as Paris Six). In the past 20 years, Dr. Yang has worked as a software engineer in many high-tech companies such as BMC and Objectivity in Silicon Valley. She joined Shin Shin Educational Foundation in 2014 as a volunteer coordinating the schools in Hubei and Shandong provinces. Since 2015, Dr. Yang has served as the lead of the school contact team and made great effort to reconnect with the schools that lost in contact. On July 1, 2018, Dr. Yang started to serve as the President.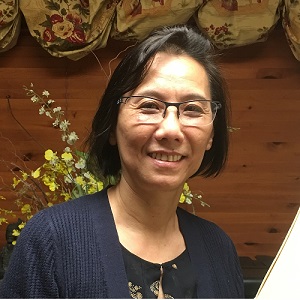 Helen Hu
Board Member, Governance and Nominating Committee
Ms. Hu was born and raised in Beijing. She received a master's degree in electrical engineering from the University of Minnesota in 1993 and has been working in software for seven years. In 1999, she and her husband Daniel Sun founded Sun-Net Consulting in San Jose, California, to provide TOA software packages and professional services to public utility companies. Since 2008, Ms. Hu has served as the company's president and chief executive officer. Ms. Hu has always been enthusiastic about participating in public welfare activities to help children in remote rural areas of China and improve their educational environment. In her spare time, Ms. Hu also enjoys badminton, reading and traveling.

Tina Wu
Board Member
Ms. Wu graduated from Ming Chuan University in Taiwan. She has immigrated to the United States for more than 30 years, and engaged in insurance and financial planning business. Ms. Wu served as a Chinese teacher in Vancouver, Canada, a mental arithmetic teacher at East Bay Chinese School in the United States, president of Ming Chuan University Alumni Association, and president of China-US Abacus Mental Arithmetic Association. She joined Shin Shin in 2000 as the lead of the Human Resource, and donated funds to establish many Shin Shin primary schools. Ms. Wu is also a long-time sponsor for the Peizhi Foundation student scholarship and Smile Foundation.

Betty Yuan
Board Member & Director of Public Relations
Ms. Betty Yuan is the president of Li Shifen Insurance Firm. She graduated from the History Department of Tamkang University in Taiwan, the Political University Public Enterprise Center, and San Francisco Community College. In addition to her involvement in the Shin Shin Educational Foundation, Ms. Yuan also serves as the executive director of the Northern California Chinese Culture and Sports Association, the chairman of the American Hanlin Culture and Education Foundation, the overseas consultant of the All-China Federation of Returned Overseas Chinese, and the director of the China Overseas Exchange Association.

Mary Wang
Board Member
Ms. Mary Wang graduated from Harbin Institute of Shipbuilding Engineering, majoring in software engineering. She has been engaged in mechanical engineering, import and export, procurement and sales. Since 2000, Ms. Wang founded Shengna Technology company in Silicon Valley, specializing in the distribution of advanced technology products from the United States and other countries. Ms. Wang actively participates in charity work, assisting and supporting Shin Shin Educational Foundation, Cupertino Rotary Club, Zhiyin Foundation and other organizations.

Sheng Liu
Board Member
Dr. Sheng Liu co-founded InnoLight in 2008. Prior to this, Dr. Liu worked in the optical fiber field for many years, providing services to companies such as Agere Systems (formerly Lucent), Pine Photonics Communications, and Opnext. Dr. Liu has been very active in the Chinese high-tech community in the United States. He is currently the Chairman of the Optical Communications Industry Alliance in Suzhou Industrial Park and a member of Tsinghua Entrepreneurs (TEEC). Dr. Liu was honored with the National Thousand Talents Program award. Dr. Liu received his Ph.D. from Georgia Institute of Technology, a master's degree from the Chinese Academy of Sciences and a bachelor's degree from Tsinghua University in Beijing.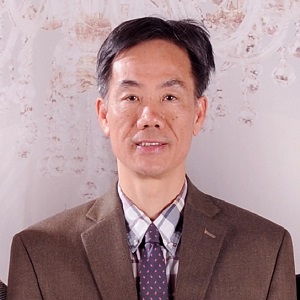 Yingmin Li
Board Member
Mr. Yingmin Li received a Bachelor degree of Electronic Engineering from South China University of Technology, Guangzhou, and a Master degree of Electronic Engineering from San Jose State University. He has been working in integrated circuit research and development and entrepreneurship in Silicon Valley for more than 25 years, providing services to companies including National Semiconductor, Lucent Technologies, and Nortel Networks. In 2011, Mr. Li founded Treasure Island Investment Company to engage in real estate development in the Bay Area. In 2014, Mr. Li established GSI eFOUNDATION, a 501.c(3) organization to support poor rural students to go to school in Heshan City, Guangdong.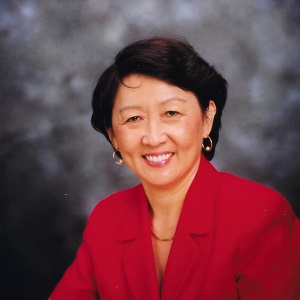 Rose Tseng
Board Member
Ms. Rose Tseng received a bachelor's degree in chemistry from Kansas State University, a master's degree and a doctorate degree in nutritional chemistry from the University of California, Berkeley, and a certificate in education management from Harvard University. Ms. Tseng was President Emeritus of the University of Hawaii at Hilo, Senior Advisor to the University, Former President of West Valley Mission Community College, and Former Dean and Professor of the College of Applied Science and Art at San Jose State University. Ms. Tseng is a successful educator and the first Asian female college president in the United States, advocating cooperation between education, communities and businesses. She taught at San Jose State University for 23 years and served as a professor, department chair, associate dean and dean of the College of Applied Science and Art. Ms. Tseng also served as the main consultant for nutrition and human development of the Food and Agriculture Organization of the United Nations (FAO), and developed a number of higher education courses in China. She was also a visiting professor at Fu Jen Catholic University in Taiwan. Ms. Tseng actively participates in community work and she has served on the boards of many professional and community organizations as a well-respected community leader. She has also served as a consultant for many national organizations, including the National Disabled Persons' Association and the Pew Health Professional Committee. She was honored as one of the top 50 women in management in the Bay Area by the San Jose and Silicon Valley Business Journals, and commended by the White House for various awards.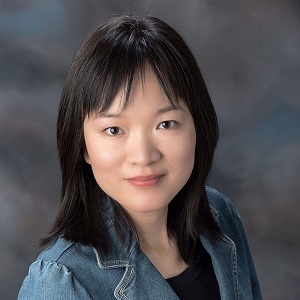 Song Wang
Board Member
Ms. Song Wang graduated from the Department of Physics of Peking University in 1994, and she received a master's degree in physics from the California Institute of Technology. She came to the Bay Area in 1998 and worked for many high-tech companies including Netscreen Networks, Juniper Networks, and Palo Alto Networks until 2017. Through the Shin Shin Educational Foundation, Ms. Wang has learned of the expanding development gaps between urban and rural areas happening recently in China. The education resources for children in remote rural areas are far lower than those in cities, making it more and more difficult for them to compete after they grow up. Ms. Wang joined Shin Shin Educational Foundation to make contributions in promoting the balanced development of urban and rural education. She believes that improving education is the most important way to improve the future lives of children in remote and impoverished areas.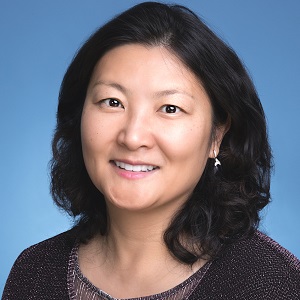 Zhiyi Yu
Board Member
Ms. Zhiyi Yu graduated with magna cum laude from Harvard University and MBA from Stanford Business School. She worked as an investment banker and private equity investor for Goldman Sachs, APAX Partners and Olympus Ventures. As the founder of Golden Millennium Capital, Ms. Yu currently invests and develops real estate projects. Outside of work, Ms. Yu is a donor and sponsor for several educational organizations including Shin Shin Educational Foundation.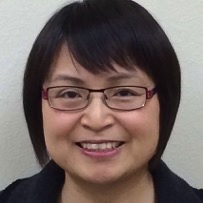 Cady Yu
Board Member
Ms. Yu started working as an entrepreneur since 2003 when she not only started her own company but also built a solid investment portfolio in social media, cyber security, environmental protection, semiconductor, and financial software industries.
Ms. Yu started her China rural area kids' educational journey in 2009. With her great passion to create better school environment for rural area kids, she has been supporting hundreds of kids personally and with combined effort from Hunan SF association. With Shin Shin's platform, she will continue her support to the rural area kids' education and much more.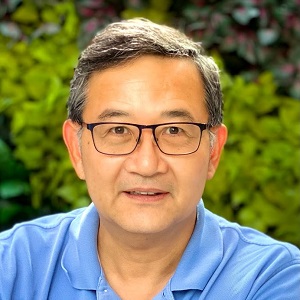 Adam Li
Board Member
For more than a decade, Adam and his family have been passionate about the health and education issues of the next generation and underprivileged communities. They support and get involved with endeavors by Compassion International, Tahirih Justice Center, Undertakers In Action, Shanghai Healing Home, etc. to provide food, shelters, books and school opportunities to the needy children and youth in Asia, Africa and South America, sponsor heart and harelip surgeries to children in China, help the abused children and women seeking protection or asylum in the United States and etc.  They advocate for and join efforts in early STEM education, anti-discrimination, civic engagement, and financial and legal literacy in the Asian American communities.
Professionally, Adam is a well-respected lawyer in the international legal community. In the past three decades, he has been consistently ranked by numerous reputable international institutions and authorities as a leading corporate lawyer.  Adam has been a partner with JunHe LLP for more than 20 years.  He was the key founder of another "Red Circle" Chinese law firm earlier in his career.  Adam served as a former Vice-chair of the China Committee of American Bar Association, the International Section for many years, and was a former director of Shanghai Bar Association. Adam also teaches at a law school in China as an adjunct.
Adam is a graduate from Columbia Law School in the City of New York with both JD and LLM and from Fudan University in Shanghai with both LLB and LLM.