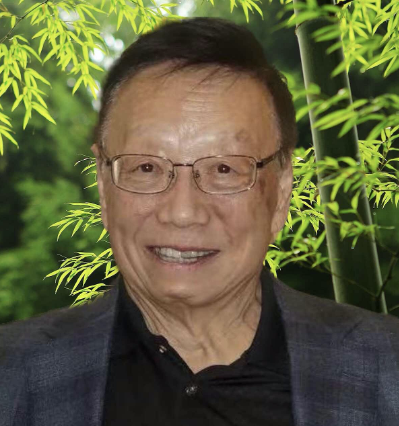 Mr. David Tsang, Honorary Chairman of Shin Shin Educational Foundation (SSEF), passed away due to illness at about 11am on January 11th, 2021, at the age of 79.
Mr. David Tsang, whose ancestral home is Liaoning Province, was born in 1942. Not only was he a successful entrepreneur and investor, but also a well-known philanthropist. In 2001, at the invitation of Professor Bingmin Zu, then Chairman of SSEF, and President of Northeast Association, he joined SSEF and served as the president. Under his foresight, promotion and development, 20 schools were built by SSEF at that time, and three years later 169 schools were built. The rapid and large scale of development had attracted the attention of the world. Among the schools, Mr. Tsang and his wife Cathy sponsored 15 schools. In 2005, Mr. David Tsang served as the chairman of SSEF, striving to expand the board of directors by including entrepreneurs and people of all walks of life, thus further strengthening the organizational development of SSEF. Up to now, SSEF has established 350 schools in 25 provinces, autonomous regions or municipalities in China. With his efforts, SSEF established the Endowment Fund in order to make the foundation continue to develop. Mr. Tsang donated his millions of assets to the Endowment Fund. In 2018, Chairman Tsang successfully completed the handover of the position, then served as the honorary chairman of the foundation, continuing to support SSEF behind the scenes.
Chairman David Tsang was a kind, amiable, and humorous elder. He held ideals in mind and had courage to carry on social responsibilities, always being low-key and willing to give. In order to develop and grow SSEF, he personally visited the schools, and kept his good deeds out of public spotlights. When SSEF had no budget for public relations, Mr. David Tsang always silently paid in advance for press conferences and fundraising activities, and organized volunteers to participate in the activities sponsored by partner associations, and even sent emails on behalf of volunteers to reach out to donors without any hesitation. He also encouraged his wife Cathy to get involved as a volunteer and quietly support the growth of the foundation.
Mr. Sandy Chau, a former president and board member of SSEF, said that David Tsang's passing is his greatest personal loss and the greatest loss to the community. Mr. David Tsang wished for a more united and harmonious community, and he encouraged everyone to participate in community service, so Mr. Sandy Chau will help fulfill his wish.
Mr. Steve Ting, the current chairman of SSEF, said that this unfortunate news is too shocking and sad! His heart is full of infinite grief and reluctance! Mr. David Tsang had always been concerned about the education of children in poor rural areas of China and spared no effort! During the nearly 20 years collaborating in SSEF, Mr. Steve Ting could not recall a time that Mr. David Tsang hesitated or said no when asked of relevant requests. Although Mr. David Tsang has passed away from us, his heart and personality will continue to lead us forward. At this difficult time, Mr. Steve Ting expressed condolences for Cathy's loss of her husband, hoping she will take care of herself in the years to come.
Many SSEF volunteers in China and U.S., and school principals and teachers also expressed their dismay and sadness in WeChat groups.
The Chinese Consulate General in San Francisco also sent a message of condolence.
It was reported that Mr. David Tsang fell in the office at the end of 2019, leading to brain hemorrhage. Later, in the second half of 2020, he was found to be at the terminal stage of lung cancer due to hydro-pneumonia. After four months of fighting against the illness, eventually, Mr. David Tsang passed away at home.