Shin Shin Educational Foundation 26th Anniversary Appreciation and Fundraising Luncheon held on August 26, 2023, at the scenic Saratoga Country Club, and the theme is "Rewriting a New Chapter – Nurturing Self-Confident Rural Children." The event aimed to raise funds for the improvement of teaching environments and educational standards in remote and impoverished rural schools in China. This includes infrastructure enhancements, the provision of information technology equipment, and various educational software.
The foundation is also committed to enhancing the reading environment and literacy levels of rural children. Additionally, it focuses on the holistic development and spiritual growth of these children by organizing various activities that promote their overall well-being.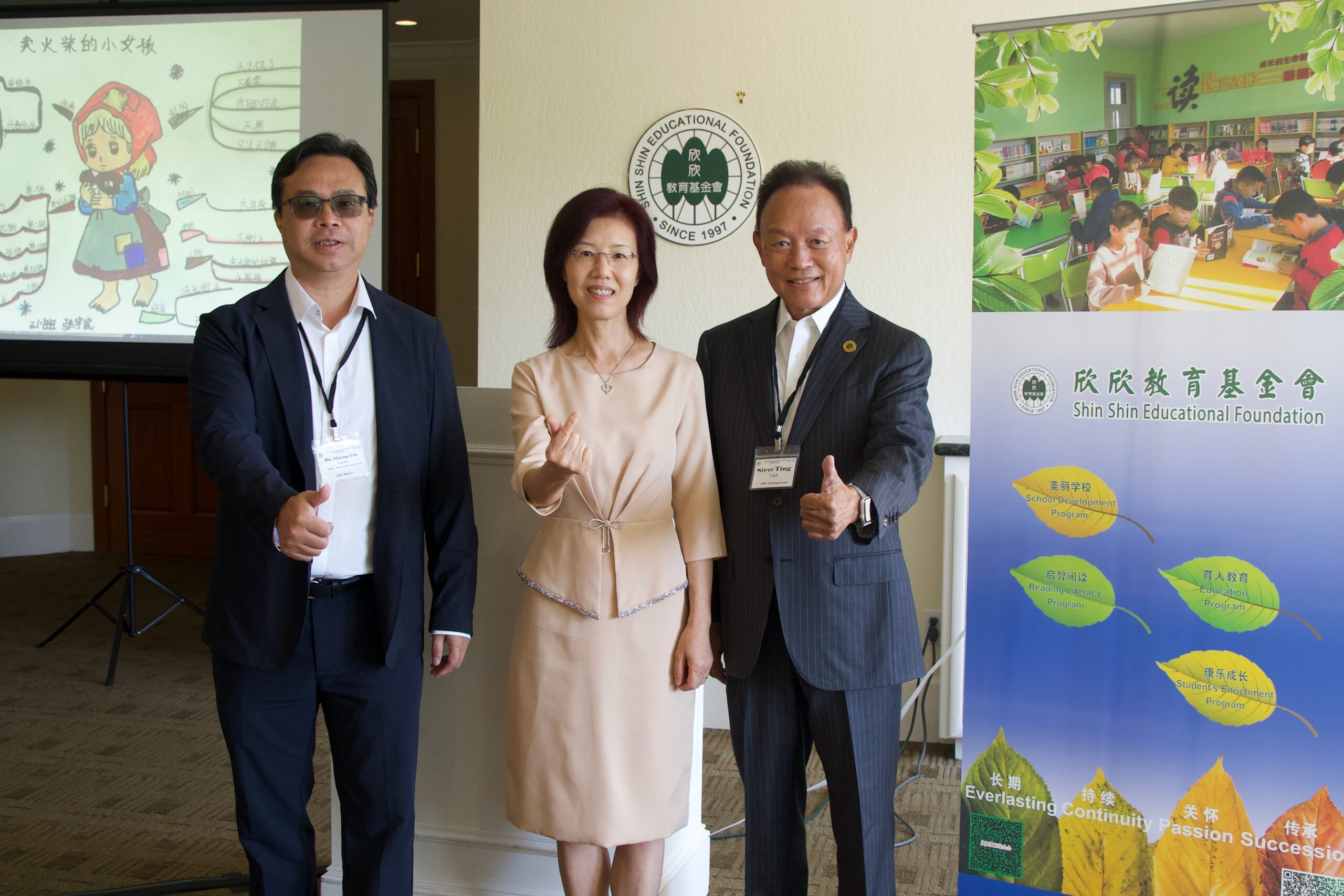 The fundraising event was hosted by Ms. Lin Zhao, the legal counsel and secretary of Shin Shin Educational Foundation. A total of 150 supporters attended the event, including Shin Shin Educational Foundation's Board Members and Officers, Cupertino Mayor Ms. Hung Wei, Saratoga Vice Mayor Ms. Yan Zhao, representatives from Tsinghua Entrepreneurs Executive Club Bay Area Chapter, members of the Cupertino Rotary, and generous individuals who have been long-term supporters of Shin Shin Educational Foundation.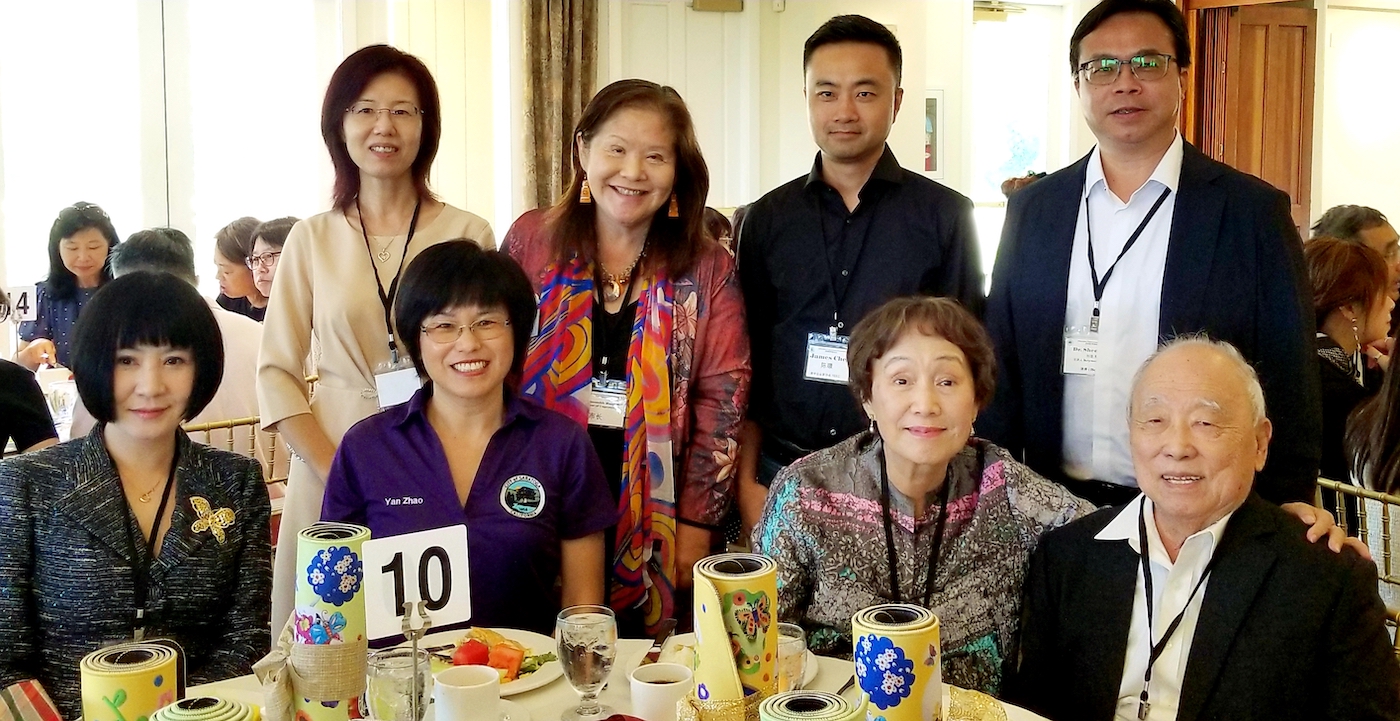 The Chairperson of the Foundation, Mr. Steven Ting, delivered a welcoming speech, expressing gratitude to the guests for their recognition of the mission of Shin Shin Educational Foundation and their continuous support. He emphasized that it is this support that enables Shin Shin Educational Foundation to continue its commitment to caring for rural children's education, improving teaching environments, providing more opportunities for rural children, and ultimately changing their futures and lives for the better.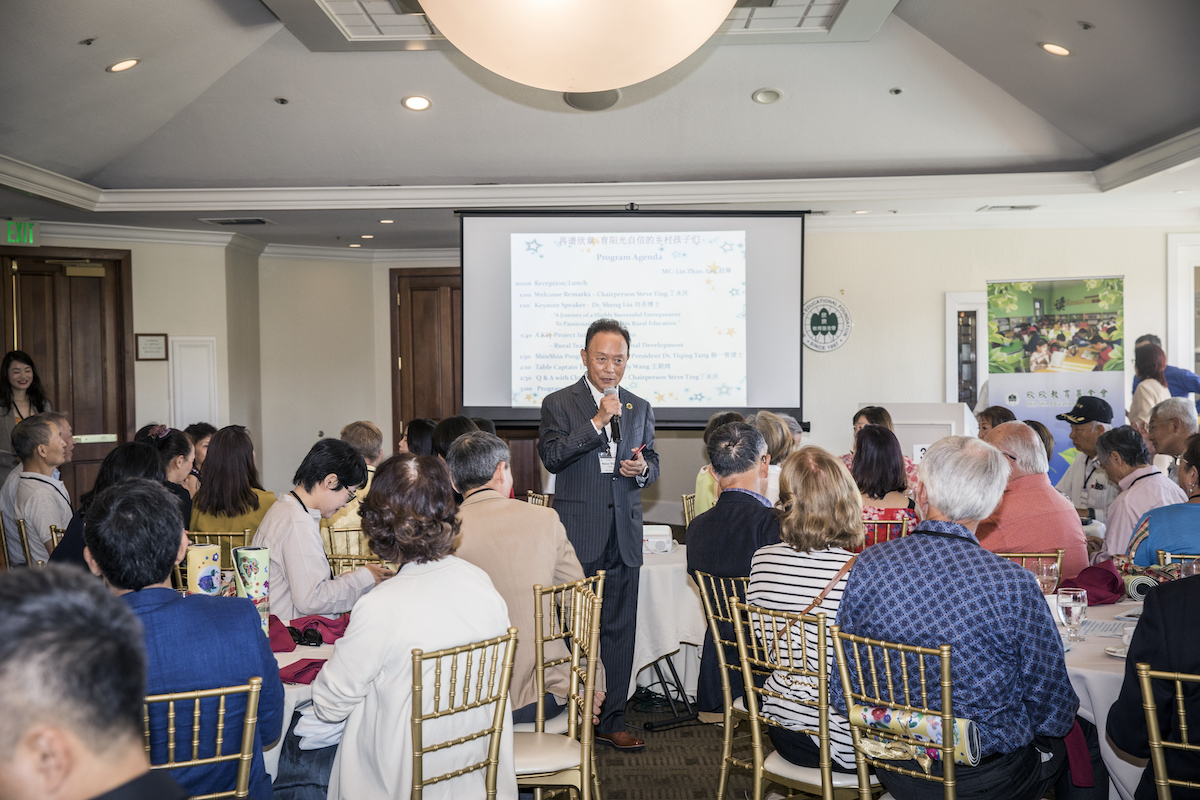 The keynote speaker for the event was Dr. Sheng Liu, who is a Board member of Shin Shin Educational Foundation and one of the co-founders of Beijing New Horizon Charity Foundation. Dr. Liu is a graduate of Tsinghua University and holds a doctoral degree from the Georgia Institute of Technology in the United States. After working in Silicon Valley for several years, he returned to China to start his own business. He is one of the co-founders of InnoLight Technology (Suzhou) Ltd., where he serves as the chairman and CEO.
Dr. Liu began his speech by outlining the highly unequal development background in China and introduced the current state, challenges, and needs of rural education in the country. He emphasized the necessity of finding suitable educational concepts, approaches, and models for rural areas and igniting the intrinsic motivation of educational stakeholders.
Dr. Liu also shared the trajectory of philanthropic development in China, the evolution of rural education philanthropy, from providing hardware facilities for schools to offering teachers' training, diverse curriculum options, and educational innovation. He also shared his humble and joyful perspective on philanthropy. As a successful entrepreneur himself, he highlighted the essential qualities of entrepreneurs and the unique impact they can make through philanthropy. He encouraged entrepreneurs to work together to enhance and develop rural education collectively.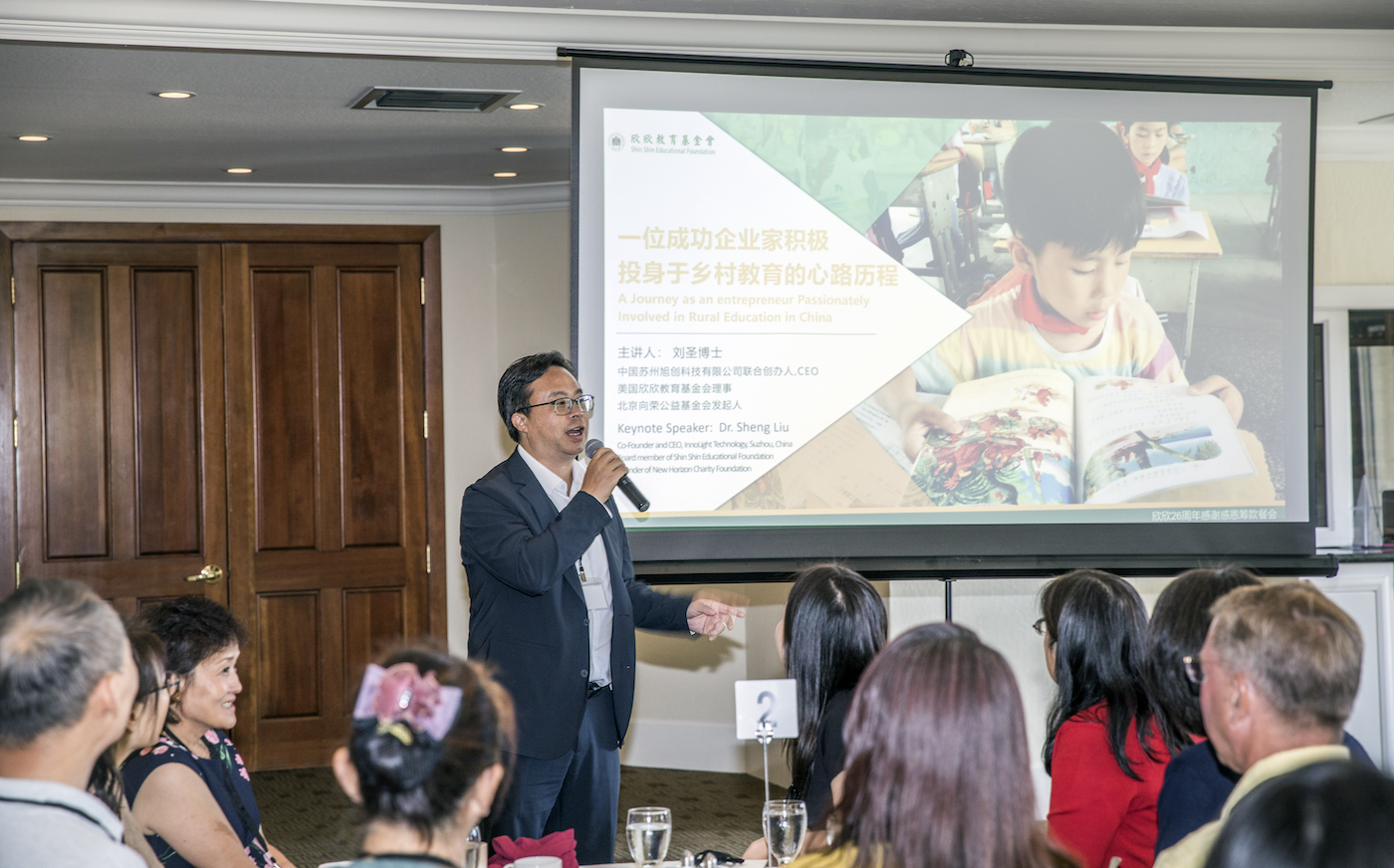 Dr. Yiqing Yang, the President of the Foundation, had just completed a tour of visiting schools and conducting summer training for teachers and principals in China. She shared with the guests how Shin Shin Educational Foundation has been providing essential support to rural children's education in China.
Dr. Yang explained to the attendees that "charcoal" represents a sheltered classroom, a cafeteria where students can have meals comfortably, spacious and well-lit student dormitories, clean and hygienic toilets, a reading room, classroom computers, or the opportunity for teachers to attend training sessions and for children to have books, basketballs, art classes, and reading activities that can ignite their interest in reading.
Dr. Yang also shared the achievements of Shin Shin's "charcoal delivery" in 2023. As of August, Shin Shin Educational Foundation had completed 370 projects in 15 different categories, supporting 100 schools in 21 provinces, benefiting as many as 75,000 students and 8,000 teachers. Dr. Yang emphasized the Foundation's commitment to continually discovering and providing the "charcoal" that Shin Shin schools need to thrive.
The CFO of Shin Shin Educational Foundation, Mr. Andy Wang, introduced the impact that donations will have on rural children and shared the significance of the Foundation's endowment fund. The theme of the event and the presentations resonated with the attendees, and the fundraising event concluded successfully, raising a total of $187,000 in donations.
The work of Shin Shin Educational Foundation relies on the continuous support of its dedicated supporters and kind-hearted individuals. Your care and contributions will make a lifelong difference in the lives of rural children. For donation details, please visit https://shinshinfoundation.org/index.php/language/en/support-us/donate-now/.