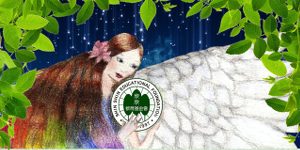 You are cordially invited to 2016 Shin Shin Annual Appreciation Gala at Cupertino Quinlan Community Center on December 10, 2016 from 1pm to 4pm. Please sign up this free event here. (Thanks to the teachers and students at the Visionary Arts School for designing the event logo)
Shin Shin Educational Foundation is a non-profit organization dedicated to improve education in remote and rural areas of China. Since its inception in 1997, Shin Shin has raised over 10 million dollars to build or renovate more than 340 schools in rural China. These funds enabled us to implement various programs, including facility improvement, teacher and principal training, eLearning, book and library donations, reading, art, and maker space programs, etc. As a result, the educational facilities and standards have steadily improved year over year.
None of these would have been possible without your support, dedication and contribution. We would love to share with you what we have accomplished in 2016, our plans for the future, and our aspirations from our Shin Shin school students, teachers, and our volunteers. We are doing our best to provide a good learning environment for our Shin Shin children, and help them strive and succeed.
Chairman: David Tsang    President: Wen Yuan